Upcoming Board Meetings & Materials
About SMART Board of Directors Meetings
Effective March 15, 2023, Board of Directors meetings will be conducted in person at SMART's administrative offices located at 5401 Old Redwood Highway in Petaluma. 
The public has the option to participate at Board of Directors meetings in person or the public can continue to participate remotely via Zoom. To connect via Zoom see the instructions below.
SMART Board of Directors Meetings are held on the third Wednesday of each month at 1:30 PM.

 
Members of the public will be able to:
1.    Watch the meeting via livestream
2.    Please click the link below to join the webinar:
*https://sonomamarintrain-org.zoom.us/j/86117249784?pwd=TzBvYW15b1VLejVndFA4enN4M21MZz09 
Webinar ID: 861 1724 9784
Passcode: 742217
Or Telephone: (669) 900-9128 or (669) 444-9171
International numbers available: https://sonomamarintrain-org.zoom.us/u/kejTZuF08a 
If you have questions or require additional information, please email Leticia Rosas, Clerk of the Board, at LRosas@SonomaMarinTrain.org or call (707) 794-3072. 
*updated 5/4/2023
  Upcoming & Past Events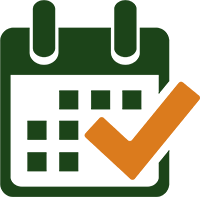 2023 Board of Directors Meeting Schedule
December 20, 2023

Board of Directors Meeting

 

 
November 15, 2023

Board of Directors Meeting

 

SMART Board of Directors Packet
Written Public Comment for the November 15, 2023 Board of Directors Meeting
Addtional Written Public Comment
 

Agenda Item 4 – General Manager's Report

Agenda Item 7 – Ridership vs. Farebox Recovery Presentation

Agenda Item 8 – MOU with County of Sonoma for Riparian Enhancements at Helen Putnam Regional Park Presentation

Agenda Item 11 and 12 – Windsor Extension Project – Resume Civil and Systems Contract Presentation

Agenda Item 13 – Freight Storage and Limitations Presentation

 

 

November 8, 2023

Board of Directors Meeting

 

CANCELLED - Meeting not needed.

October 18, 2023

Board of Directors Meeting

SMART Board of Directors Packet
Written Public Comment for October 18, 2023 Board of Directors Meeting
Agenda Item #4 - General Manager's Report
Agenda Item #7 -  Strategic Marketing Communications and Public Outreach Plan Presentation
Agenda Item #8 - Pathway Wayfinding Update Presentation
Agenda Item #9 - SMART's Disadvantaged Business Enterprise (DBE) Plan and Goals for Federal Fiscal Years 2024-2026 Presentation 
Agenda Item #10 - Amend SMART's Schedule of Fees Presentation 
Agenda Item #11 - City of Petaluma Funding Agreement for Petaluma North Station Project Presentation
Agenda Item #13 -  Stacy and Witbeck/Ghilotti Bros Construction Contract for Petaluma North Station Project Presentation
 

September 20, 2023
Board of Directors Meeting

SMART Board of Directors Packet
Written Public Comment for September 20, 2023 Board of Directors Meeting

Agenda Item #4 - General Manager's Report
Agenda Item #7 - October 2023 Service Changes Presentation
Agenda Item #9 - Investment Report FY 2023 Presentation
Agenda Item #10 - GGM Rail Bikes Presentation
Agenda Item #11 - Scope of Work Sales Tax Presentation
Agenda Item #12 - Marin County Civil Grand Jury - Recommendation #1 Presentation
 

August 16, 2023

Board of Directors Meeting

SMART Board of Directors Packet
Written Public Comment for the August 16, 2023 Board of Directors Meeting
Agenda Item #4 - General Manager's Report
SMART Connect - How to Book a Trip Presentation
Agenda Item #7 - CSW Amendment
Agenda Item #8 - Marin County Grand Jury Responses
 

July 19, 2023
Board of Directors Meeting

SMART Board of Directors Packet
Written Public Comment for the July 19, 2023 Board of Directors Meeting
Agenda Item 06a_Monthly Ridership Report_REVISED_07.17.2023
Agenda Item #4 - General Manager's Report
Agenda Item #7 - Wayfinding Update
Agenda Item #8 - McInnis Parkway to Smith Ranch
Agenda Item #9 - Freight Storage
Agenda Item #10 - Marin Civil Grand Jury
 

June 21, 2023

Board of Directors Meeting

 

SMART Board of Directors Packet
Agenda Item #5 - General Manager's Report
Agenda Item #8 - Pathway Update
Agenda Item #9 - Tiger Salamander Mitigation Contract
Agenda Item #10 - Labor and Employment Legal Services
 

May 17, 2023

Board of Directors Meeting

 

SMART Board of Directors Packet
Written Public Comment for the May 17, 2023 Board of Directors Meeting
Agenda Item #4 - General Manager's Report
Agenda Item #7 - Bike Counters Presentation
Agenda Item #10 - Draft FY 2023-24 Budget
 

May 3, 2023
Board of Directors
Meeting - Budget Workshop

SMART Board of Directors Packet
Written Public Comment for the May 3, 2023 Board of Directors Meeting
Agenda Item #5 - Budget Presentation
 

April 19, 2023

Board of Directors Meeting


 

SMART Board of Directors Packet 
Written Public Comment for the April 19, 2023 Board of Directors Meeting
Agenda Item #3 - Board Announcements
Agenda Item #4 - General Manager's Report 
Agenda Item #10 - Annual Report FY 2021-22
Agenda Item #11 - Fares
 

March 15, 2023

Board of Directors Meeting

SMART Board of Directors Packet 
Agenda Item #5 - General Manager's Report
Agenda Item #8 - Freight Presentation

 

February 15, 2023

Board of Directors Meeting

 

SMART Board of Directors Packet
Agenda Item #4 - General Manager's Report
Agenda Item #7 - Citizens Oversight Committee 
Agenda Item # 8 - Planning for the Future Extensions
Written Public Comment for the February 15, 2023 Board of Directors Meeting
Instructions for Teleconference
 

February 1, 2023

Board of Directors Meeting

 

SMART Board of Directors Packet
Agenda Item #4 - General Manager's Report
Agenda Item #7 - Free Youth Summer Rides Program
Agenda Item #8 - Amended FY23 Budget
Instructions for Teleconference

 

January 18, 2023

Board of Directors Meeting

 

SMART Board of Directors Packet
Agenda Item #4 - General Manager's Report
Agenda Item #7 - Real-Time Information
Agenda Item #8 - Microtransit Software
Agenda Item #9 - Petaluma Property Purchase
Written Public Comment for the January 18, 2023 Board of Directors Meeting
Instructions for Teleconference
 
January 4, 2023
Board of Directors Meeting

SMART Board of Directors Packet
Agenda Item #4 - General Manager's Report
Agenda Item #8 - Petaluma North Station and Pathways Project
Agenda Item #9 - SRTP Bay Area Transit Recovery Scenario Planning
Agenda Item #10 - Citizens Oversight Committee Selection Process
Agenda Item #11 - MTC Regional Network Management
Instructions for Teleconference
 

December 21, 2022

Board of Directors Meeting
 

Board of Directors Meeting Cancellation Notice
December 7, 2022

Board of Directors Meeting

 

SMART Board of Directors Packet
Agenda Item #4 - General Manager's Report
Agenda Item #7 - SMART 2022 Audit Rresults Presentation
Agenda Item #9 - SRTP MTC Update Presentation
Agenda Item #13 - COC Bylaws Presentatioa
Agenda Item #14 - Board Meeting Schedule
Instructions for Teleconference

 

November 16, 2022

Board of Directors Meeting

 

SMART Board of Directors Packet
Agenda Item #4 - General Manager's Report
Agenda Item #9 - End of COVID-19 State of Emergency
Instructions for Teleconference

 

November 2, 2022

Board of Directors Meeting

 

NOTICE - Brazos Emergency Bridge Repairs Contract Award Staff Report
AGENDA ITEM A -  Brazos Emergency Bridge Repairs Staff Report
SMART Board of Directors Packet
Agenda Item #A - Timber Trestle Bridge Emergency Reairs
Agenda Item #4 - General Manager's Report
Agenda Item #7 - Pedestrian Path-of-Travel Improvement Project 
Agenda Item #8 - HWY 37 At Grade Crossing Repair Project
Instructions for Teleconference

October 19, 2022

Board of Directors
Meeting

 

SMART Board of Directors Packet
Agenda Item #4 - General Manager's Report
Agenda Item #9 - Budget Amendment - Petaluma North Station 
Agenda Item # 10 - Field Trip Program
Agenda Item #11 - Bicycle and Pedestrian Counters
Written Public Comment for the October 19, 2022 Board of Directors Meeting
Instructions for Teleconference
 

October 5, 2022

Board of Directors
Meeting

 

SMART Board of Directors Packet
Agenda Item #4 - General Manager's Report
Agenda Item #8 - SMART Transit Asset Management Plan
Instructions for Teleconference
September 21, 2022

Board of Directors
Meeting

 

SMART Board of Directors Packet
Agenda Item #4 - General Manager's Report
Instructions for Teleconference

September 7, 2022

Board of Directors
Meeting

 

SMART Board of Directors Packet
Agenda Item #4 - General Manager's Report
Agenda Item #8 - SMART October 2022 Service Changes
Instructions for Teleconference
August 17, 2022

Board of Directors
Meeting

 

SMART Board of Directors Packet
Agenda Item #4 - General Manager's Report
Agenda Item #7 - Clipper Memorandum of Understanding
Agenda Item #8 - Fares and Parking Fees
Agenda Item #9 - Amendment to FY 2023 Budget
Agenda Item #11 - Planning for the Future - Pathways
Agenda Item #12 - Puerto Suello Pathway Feasibility Study
Instructions for Teleconference

August 3, 2022

Board of Directors
Meeting

 

SMART Board of Directors Meeting Cancellation Notice 
July 20, 2022

Board of Directors
Meeting

 

SMART Board of Directors Packet
Agenda Item # 4 - General Manager's Report
Agenda Item # 8 - Planning for the Future (Ridership)
Agenda Item # 10 - Sonoma County Airport Station Shuttle 
Agenda Item # 11 - Civil Grand Jury 
Written Public Comment for the July 20, 2022 Board of Directors Meeting
Instructions for Teleconference

July 6, 2022

Board of Directors
Meeting

 

Meeting Cancellation Notice
June 15, 2022

Board of Directors
Meeting

 

SMART Board of Directors Packet
Agenda Item #4 - General Manager's Report
Agenda Item #8 - Fiscal Year 2023 Budget
Agenda Item #9 Board of Director's Meetings During COVID-19
Instructions for Teleconference

June 1, 2022             

Board of Directors
Meeting    

 

SMART Board of Directors Packet         
Agenda Item #4 - General Manager's Report
Agenda Item #11 - Special Giants Game Service   
Instructions for Teleconference    

 
November 17, 2021

 

Board of Directors Meeting

SMART Board of Directors Packet
Written Public Comment for the November 17, 2021 Board of Directors Meeting
Instructions for Teleconference
Pathway Implementation Update
Freight Presentation to the Board of Directors                                  

 

 
November 3, 2021

Board of Directors Meeting

 

SMART Board of Directors Packet
Instructions for Teleconference
General Manager's Report - October, 2021

 

 

October 20, 2021

Board of Directors Meeting

 

SMART Board of Directors Packet
Written Public Comment for the October 20, 2021 Board of Directors Meeting
Instructions for Teleconference

 

 

October 6, 2021

Board of Directors Meeting

 

SMART Board of Directors Packet
Instructions for Teleconference
Written Public Comment for the October 6, 2021 Board of Directors Meeting
General Manager's Report - September 2021
Larkspur Ferry Connection Presentation
Short Range Transit Plan Presentation

 

 

September 15, 2021

Board of Directors Meeting

 

SMART Board of Directors Packet
Written Public Comment for the September 15, 2021 Board of Directors Meeting
Instructions for Teleconference

 

 

September 10, 2021

Board of Directors  Special Meeting

 

SMART Board of Directors Special Meeting Agenda
 

September 1, 2021

 

Board of Directors Meeting

SMART Board of Directors Packet
Instructions for Teleconference
Written Public Comment for the September 1, 2021 Board of Directors Meeting
General Manager's Report - August 2021
 

 

August 18, 2021

Board of Directors Meeting

 

Board of Directors Meeting Cancellation Notice
 

August 4, 2021

Board of Directors Meeting

Board of Directors Meeting Cancellation Notice
General Manager's Report - July 2021

 

 

July 21, 2021

Board of Directors Meeting

SMART Board of Directors Packet
Instructions for Teleconference
Written Public Comment for the July 21, 2021 Board of Directors Meeting

 

 

 

July 7, 2021

Board of Directors Meeting

SMART Board of Directors Packet
Instructions for Teleconference
General Manager's Report - June 2021
 

 

 

June 16, 2021

Board of Directors Meeting

SMART Board of Directors Packet
Instructions for Teleconference
Written Public Comment for the June 16, 2021 Board of Directors Meeting

 

 

June 2, 2021

Board of Directors Meeting
SMART Board of Directors Packet
Instructions for Teleconference
Written Public Comment for the June 2, 2021 Board of Directors Meeting
General Manager's Report - May 2021
 
 

May 19, 2021

Board of Directors Meeting
SMART Board of Directors Packet
Instructions for Teleconference
Written Public Comment for the May 19, 2021 Board of Directors Meeting
SMART Fare Presentation
SMART Schedule Improvement Survey Presentation
SMART Schools Survey Presentation
SMART's 10-Point Plan Presentation
New Schedule Effective May 24, 2021
 
 

May 5, 2021

Board of Directors Meeting

SMART Board of Directors Packet
Instructions for Teleconference
Written Public Comment for the May 5, 2021 Board of Directors Meeting
General Manager's Report - April 2021

 

 

April 21, 2021

Board of Directors Meeting

SMART Board of Directors Packet
Instructions for Teleconference
Written Public Comments for the April 21, 2021, Board of Directors Meeting
Performance Measures Presentation - Part 2
Welcome Back Campaign Presentation
SMART Pathway Presentation
SMART Pathway Segements Chart

 

 

April 7, 2021

Board of Directors Meeting

SMART Board of Directors Packet
Instructions for Teleconference
Written Public Comments for the April 7, 2021, Board of Directors Meeting
Performance Measures Presentation - Part 1
FY 2022 - FY 2031 Capital Plan Presentation
General Manager's Report - March 2021
 

 

March 17, 2021

Board of Directors Meeting
SMART Board of Directors Packet
Instructions for Teleconference
Written Public Comments for the March 17, 2021 Board of Directors Meeting
 
 

March 3, 2021

Board of Directors Meeting

SMART Board of Directors Packet
Instructions for Teleconference
Written Public Comments for the March 3, 2021 Board of Directors Meeting
Review of 2020 Activities and 2021 Goals and Challenges Presentation
General Manager's Report - February 2021

 

 

February 17, 2021

Board of Directors Meeting
SMART Board of Directors Packet
Instructions for Teleconference
Written Public Comments for the February 17, 2021 Board of Directors Meeting
Review of 2020 Activities and 2021 Goals and Challenges Presentation
 
 

February 3, 2021

Board of Directors Meeting

SMART Board of Directors Packet
Instructions for Teleconference
Review of 2020 Activities and 2021 Goals and Challenges Presentation
General Manager's Report - January 2021
Written Public Comments for the February 3, 2021 Board of Directors Meeting

 

 

January 20, 2021

Board of Directors Meeting
SMART Board of Directors Packet
Public Comment for January 20 Board Meeting
Instructions for Teleconference
Review of 2020 Activities and 2021 Goals and Challenges Presentation
 
 

January 6, 2021

Board of Directors Meeting

Meeting Cancellation Notice
General Manager's Report - December 2020

 

 
 
 
 
 
 
 
2021 Board of Directors Meeting Schedule
 
 
Board of Directors Meeting
Public Comment for December 16 Board Meeting
SMART Board of Directors Packet
Instructions for Teleconference
COVID-19 Response Presentation
Holiday Express Toy Drive 2020
 
 
Board of Directors Meeting
Meeting Cancellation Notice
General Manager's Report - November 2020
 
 
Board of Directors Meeting

SMART Board of Directors Packet
Instructions for Teleconference
Public Comments Memo

 

 
Board of Directors Meeting
SMART Board of Directors Packet
Instructions for Teleconference
Written Public Comments Submitted for November 4 Board of Directors Meeting
General Manager's Report - October 2020
Bond Refinancing Update Presentation
Overview of SMART District-Wide Post Incident Response, Procedures and Evaluation Process
 
 
Board of Directors Meeting
SMART Board of Directors Packet
Instructions for Teleconference
Written Public Comments Submitted for October 21 Board of Directors Meeting
Windsor Extension Project Update
 
 
Board of Directors Meeting

SMART Board of Directors Packet
Instructions for Teleconference
Written Public Comments Submitted for October 7 Board of Directors
General Manager's Report - September 2020
Bond Refinancing Presentation
 

 
Board of Directors Meeting
SMART Board of Directors Packet
Instructions for Teleconference
Written Public Comments Submitted for September 16 Board of Directors
 
 
Board of Directors Meeting

SMART Board of Directors Packet
Instructions for Teleconference

General Manager's Report - August 2020
Written Public Comments Submitted for September 2 Board of Directors
Revenue Update Presentation
Cleaning Protocols and Sanitation Measures Presentation

 

 

Board of Directors Meeting

Meeting Cancellation Notice
 
Board of Directors Meeting

Meeting Cancellation Notice
General Manager's Report - July 2020
 

 
Board of Directors Meeting
SMART Board of Directors Packet
Instructions for Teleconference
Written Public Comments Submitted for July 15 Board of Directors
 
 
Board of Directors Meeting
Meeting Cancellation Notice
General Manager's Report - June 2020
 
 
Board of Directors Meeting

SMART Board of Directors Packet
Instructions for Teleconference
Written Public Comments Submitted for June 17 Board of Directors Meeting
Letter of Support from City of Petaluma to SMART Board of Directors 
2019 Annual Report
 

 
Board of Directors Meeting
SMART Board of Directors Packet
Instructions for Teleconference
General Manager's Report - May 2020
Written Public Comments Submitted for June 3 Board of Directors Meeting
Budget Presentation
 
 
Board of Directors Meeting

SMART Board of Directors Packet
Instructions for Teleconference
SMART Community Survery Results
Community Survey and Budget Strategy Presentation
Written Public Comments Submitted for May 20 Board of Directors Meeting
Agenda Item #7 - SB 1029 Letter of Support for SMART from Caltrans Director
 

 
Board of Directors Meeting

SMART Board of Directors Packet
Instructions for Teleconference
General Manager's Report - April 2020
Written Public Comments Submitted for May 6 Board of Directors Meeting
Budget Presentation
 

 
Citizens Oversight Committee

 

 
Board of Directors Meeting

SMART Board of Directors Packet
Instructions for Teleconference 
General Manager's Report - March 2020
Budget and Reserve Policy Presentation
Written Public Comments Submitted for April 15 Board of Directors Meeting
 

 

Board of Directors Meeting

Meeting Cancellation Notice
 
 
Board of Directors Meeting
 
Board of Directors Meeting

Meeting Cancellation Notice
General Manager's Report - February 2020
 

 

Board of Directors Meeting

SMART Board of Directors Packet
Preliminary Budget Process Fiscal Year 2020-21
Analysis of Preliminary Onboard Counts

 

 
Board of Directors Meeting
SMART Board of Directors Packet

General Manager's Report - January 2020
Downtown San Rafael Traffic Circulation Update
Bikes and Trains Progress Update
Ridership Data Collection and Reporting Presentation
 

 
Board of Directors Meeting
Meeting Cancellation Notice
 
Board of Directors Meeting

SMART Board of Directors Packet
Ridership Presentation
General Manager's Report - December 2019

 

 
 
 
 
 
 
 

2020 Board of Directors Meeting Schedule

 

 
 
 
 
 
Board of Directors Meeting
Meeting Cancellation Notice
 
Board of Directors Meeting

SMART Board of Directors Packet
General Manager's Report - November 2019

 

 
Board of Directors Meeting

SMART Board of Directors Packet
New Service Schedule Presentation

 

 
Board of Directors Meeting

SMART Board of Directors Packet
Ordinance No. 2019-01
General Manager's Report - October 2019
Suicide Prevention and Mental Health Awareness Outreach
Larkspur Extension and Novato Downtown Station Update
 

 
Board of Directors Meeting

SMART Board of Directors Packet
2020 Expenditure Plan (Final)
 

 
Board of Directors Meeting

Meeting Cancellation Notice
General Manager's Report - September 2019
 

 
Board of Directors Meeting
 
Board of Directors Meeting
SMART Board of Directors Packet
General Manager's Report - August 2019
Larkspur Extension Systems Testing
Suicide Prevention Coalition Update
Strategic Plan Update
 
 
Citizens Oversight Committee
Citizens Oversight Committee Meeting Packet
 
Board of Directors Meeting
SMART Board of Directors Packet
Draft 2019 Strategic Plan
Strategic Plan Update Presentation
Update on Coalition Presentation
 
 
Citizens Oversight Committee

Citizens Oversight Committee Meeting Packet
Strategic Plan Presentation
Construction and Capital Project Presentation
Audio from Citizens Oversight Committee Meeting
 

 
Board of Directors Meeting
SMART Board of Directors Packet
General Managers Report - July 2019
Financial Projections Presentation
Suicide Prevention and Mental Health Awareness Coalition Update
 
 

Board of Directors Meeting

SMART Board of Directors Packet
Board of Directors Presentation
 

 
Board of Directors Meeting
Meeting Cancellation Notice
General Manager's Report - June 2019
 
 

Board of Directors Meeting

SMART Board of Directors Packet
 
 
Board of Directors Meeting
SMART Board of Directors Packet
General Manager's Report - May 2019
 
 
Citizens Oversight Committee

Citizens Oversight Committee Meeting Packet

 
Board of Directors Meeting

SMART Board of Directors Packet
Revised Board Agenda Item #9 (page 67 of 105) - Attachment No. 2
FY20 Budget Presentation
 

 
Board of Directors Meeting
SMART Board of Directors Packet
General Manager's Report - April 2019
Novato to Suisun City Feasibility Study Presentation
 
 
Board of Directors Meeting
SMART Board of Directors Packet

Board of Directors Meeting

SMART Board of Directors Workshop Agenda
General Manager's Report - March 2019
Sales Tax and Strategic Plan Presentation
Fare Policy Presentation
SMART Pathway Presentation
First and Last Mile Access Presentation
SMART Pathway System Map
 

Citizens Oversight Committee

Citizens Oversight Committee Meeting Packet

Board of Directors Meeting

 

Board of Directors Meeting

SMART Board of Directors Packet
Novato Creek Washout Update Presentation
Positive Train Control - 60 Minutes
 

Board of Directors Meeting
SMART Board of Directors Packet
General Manager's Report - February 2019
Novato Creek Washout Presentation
 
Board of Directors Meeting
SMART Board of Directors Packet
SMART Celebrates One Million Riders
 
Board of Directors Meeting
SMART Board of Directors Packet
General Manager's Report - January 2019
 
Board of Directors Meeting
Meeting Cancellation Notice
2019 Board of Directors Meeting Schedule
 
Board of Directors Meeting
Meeting Cancellation Notice
Board of Directors Meeting
SMART Board of Directors Packet
Board of Directors Meeting
Meeting Cancellation Notice
Board of Directors Meeting

SMART Board of Directors Packet
General Manager's Report - October 2018
Board Workshop Presentation - Part 2

 

Board of Directors Workshop
SMART Board of Directors Workshop Agenda
Board Workshop Presentation - Part 1
 
Board of Directors Meeting
SMART Board of Directors Packet
 
Board of Directors Meeting
SMART Board of Directors Packet
General Manager's Report - August and September 2018
 

Board of Directors Meeting

Meeting Cancellation Notice

Board of Directors Meeting

Meeting Cancellation Notice

Board of Directors Meeting

Meeting Cancellation Notice
Board of Directors Meeting
SMART Board of Directors Packet
General Manager's Report - July 2018
 
Board of Directors Meeting

Meeting Cancellation Notice
General Manager's Report - June 2018

 

Board of Directors Meeting

SMART Board of Directors Packet
Board Budget Presentation
Todd Road Incident Update
CTF Transit/Rail Project of the Year Award

 

Board of Directors Meeting

SMART Board of Directors Packet
General Manager's Report - May 2018
Budget Presentation
 

Board of Directors Meeting

 

Board of Directors Meeting

SMART Board of Directors Packet
General Manager's Report - April 2018
SMART-Sonic Public-Private Partnership

 

Citizens Oversight Committee

Citizens Oversight Committee Meeting Packet
Annual Report Presentation
Capital Projects Presentation
Audio from Citizens Oversight Committee Meeting

 

Board of Directors Meeting

 

Board of Directors Meeting

SMART Board of Directors Packet
General Manager's Report - March 2018

 

Board of Directors Meeting

SMART Board of Directors Packet

 

Board of Directors Meeting

SMART Board of Directors Packet
General Manager's Report - February 2018

 

Board of Directors Meeting

 

Board of Directors Meeting
SMART Board of Directors Packet
General Manager's Report - January 2018
 
Board of Directors Meeting
Meeting Cancellation Notice
 
Board of Directors Meeting
Meeting Cancellation Notice
 
Citizens Oversight Committee
Citizens Oversight Committee Meeting Packet
 
Board of Directors Meeting

SMART Board of Directors Packet
2018 Regular Board of Directors Meeting Schedule

 

Board of Directors Meeting

SMART Board of Directors Packet
General Manager's Report - October and November 2017

 

Citizens Oversight Committee
Meeting Cancellation Meeting
 
Board of Directors Meeting
Board of Directors Meeting

 

Board of Directors Meeting

 

Board of Directors Meeting

SMART Board of Directors Packet
General Manager's Report - September 2017
Board of Directors PowerPoint Presentation

 

Board of Directors Meeting

SMART Board of Directors Packet
Ridership and Revenue Mini Report

 

Board of Directors Meeting

 

Board of Directors Meeting

 

Board of Directors Meeting
SMART Board of Directors Packet
General Manager's Report - July 2017
 
Board of Directors Meeting

 

Board of Directors Meeting

SMART Board of Directors Packet
General Manager's Report - June 2017
Larkspur Extension Project Presentation

 

Board of Directors Meeting

SMART Board of Directors Packet
Audio of Board of Directors Meeting
Audio of Report Out of Board Closed Session

 

Citizens Oversight Committee

Citizens Oversight Committee Meeting Packet
Audio of Citizens Oversight Committee Meeting

 

Board of Directors Meeting

Corrected SMART Board of Directors Packet
General Manager's Report - May 2017
Budget Presentation

 

Board of Directors

SMART Board of Directors Meeting Packet

 

Citizens Oversight Committee
Meeting Cancellation Notice
 
Board of Directors Meeting
SMART Board of Directors Packet
SMART-GGT MOU
Signal and Grade Crossing Status Overview
General Manager's Report - April 2017
 
Board of Directors Meeting
SMART Board of Directors Packet
 
Board of Directors Meeting

SMART Board of Directors Packet
Amended Agenda
Agenda Item #7
General Manager's Report - March 2017
San Rafael Transit Center PowerPoint

 

Board of Directors Meeting

 

Board of Directors Meeting

SMART Board of Directors Packet
General Manager's Report - February 2017

 

Board of Directors Meeting
Cancellation Notice
 
Board of Directors Meeting
Cancellation Notice
 
Board of Directors Meeting
SMART Board of Directors Packet
 
2017 Board of Directors Schedule
2017 Board of Directors Schedule