Smart Freight
SMART Freight 
SMART now provides freight service to North Bay businesses. SMART Freight operates on the historic rail corridor constructed by Southern Pacific Railroad in the late 1800s and later utilized by Northwestern Pacific Railroad (NWP) beginning in 1914. Today, as a part of the legislative actions taken by Senator Mike McGuire to establish the Great Redwood Trail between Willits and Eureka California, SMART has taken over ownership of the rail corridor from Healdsburg to the Sonoma-Mendocino County line from the North Coast Railroad Authority, and now has the responsibility for providing freight service to North Bay shipping customers.
MAP OF SMART FREIGHT SERVICE ROUTES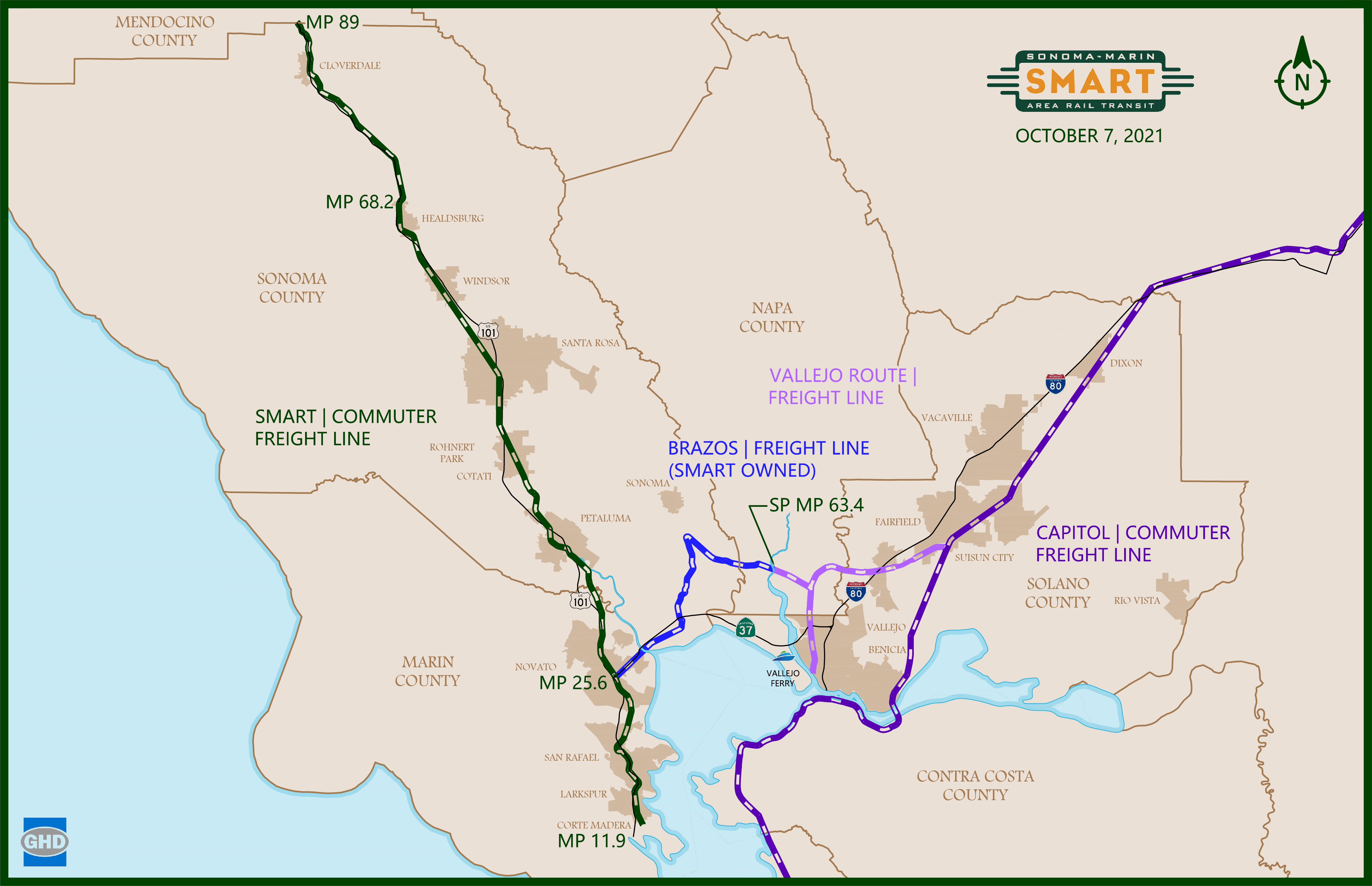 SMART Freight Information
SMART Freight began providing freight rail shipping service in March 2022 and is managed by long time freight and passenger rail manager Jon Kerruish. If you are interested in learning more about how SMART Freight can fulfill your shipping needs in a cost effective and environmentally responsible manner, call Jon Kerruish.
If your business does not have a rail spur connecting to the SMART mainline, contact Jon for information on how to develop a rail connection for your business. SMART also offers transload and rail car storage, for more information call Jon Kerruish. 
For information about SMART Freight services contact
:
For general questions or media inquiries contact:
Matt Stevens
Work: 707-794-3074