Using Bikes on SMART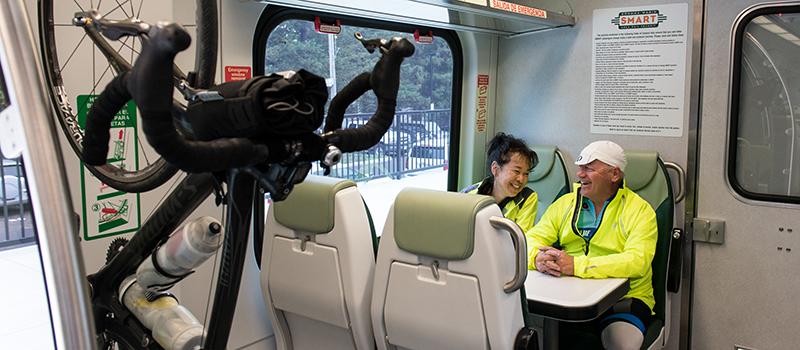 Friday, September 15, 2017 - 2:00pm
Bikes are welcome on board SMART trains. Each two-car SMART train has spaces for up to 24 bikes. SMART stations will have bike parking and secured bike lockers. SMART is also exploring partnerships to provide bike sharing near some of its stations.
For an overview of bike-related SMART information, visit the Sonoma County Bicycle Coalition "Bikes on SMART" page.
 
SMART stations offer U-racks and secured bike lockers for bike parking. SMART uses BikeLink for secured bike lockers. The Sonoma County Bicycle Coalition has an information video on how to use SMART secured bike lockers. For more information on BikeLink or to order a BikeLink card, visit the BikeLink website.
To view the latest SMART Pedestrian-Bicycle Progress Map, click here.